Classic Interviews on The Don Smith Show
Game Show Legend Chuck Woolery
The Passion of Chuck Woolery
One of the great interviews to date was the opportunity to talk politics with Chuck Woolery. This is
a man with a great passion for the way in which this country was founded. Hear how Chuck feels
about the need for term limits. This is one of the most important factors to regaining the "we the
people" element in our government. Mr. Woolery also discussed the harm being done to businesses
through out of control regulations such as Obamacare. Listen to this great interview today, and check
out Chuck's website below.
>> Chuck Woolery's Website
Rebecca Kleefisch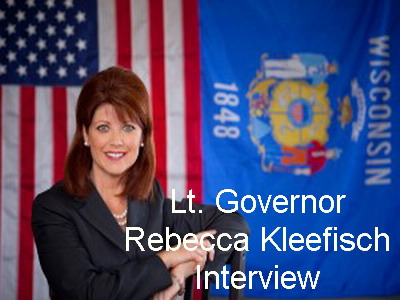 Wisconsin Lt. Governor Kleefisch
Just three days before the historic victory in the Wisconsin recall elections, Don sat down with Lt. Governor Rebecca Kleefisch to discuss her feelings about what turned out to be a major victory for her and Wisconsin Governor Scott Walker. In a candid interview, Rebecca laid out her plans to keep Wisconsin moving forward
in job creation, fiscal responsibility, and keeping her promises to the citizens of Wisconsin. There is little
doubt
that the unions attempt to remove the Walker administration from office has divided the state, listen
to how
the Lt. Governor will work towards bringing people back together. Be sure and listen to this great
>> www.rebeccaforreal.com
Johnny Golden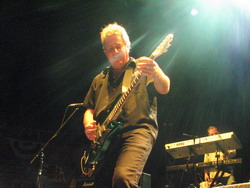 A Great Conservative Musician
On the April 7, 2012 program, Don talked with his friend Johnny Golden, a solid conservative who

has
played with great musical acts like

Meatloaf, Billy Joel, and Eddie Van

Halen and is currently the Lead
guitarist for Tommy James and the Shondells. Listen to his views on the Occupy

Wall

Street movement,
capitalism,

and

working in the music business. We also had the

opportunity to discuss

his new project
RADAR, and the hit song "Take America Back." The band

has an all-star cast including

Greg

Smith
(Ted Nugent), and Mike Dimeo also plays with
Tommy James. Check out Johnny's site

www.jgmusics.com
to get a copy on Take America Back, and you can listen to the interview

here

.
>> www.jgmusics.com
Patriot Quang Nguyen
The Real American Dream
Quang Nguyen came to America at the end of the Vietnam War. Brought here by returning US soldiers
he has spent the rest of his life trying to repay the men and women who helped him become a free
man. In one of the most inspirational stories of achieving the American dream, listen to Quang talk
about being grateful to those who gave everything. Quang also works with Professor Terry Lovell to
bring you some of the best videos on the internet. Check out their site Patriot Network TV below.
>> www.patriotnetworktv.com
aaaaaaaaaaaaaaaaaaaaaaaaaaaaaaaaaaaaaaaaaaaaaaaaaaaaaaaaaaaaaaaaaaaaaaaaaaaaaaaa