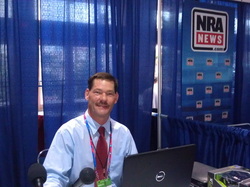 Don Smith is a business executive and fiscal conservative who has been seen on Fox News, CBS, PBS, and also heard on various radio broadcasts around the country. Don takes complex issues facing this nation and breaks them down into an easy to understand format. Tune in every Saturday at Noon ET for all the latest political news, and hear interviews with famous conservatives like Donald Trump, Ted Nugent, Allen West, Scott Walker, Jon Voight, Ben Shapiro, Charlie Daniels, Ray Stevens, Pat Boone, Deneen Borelli, Victoria Jackson and many others. The Don Smith Show is one of the leading conservative talk shows on the internet. While the liberal media continues to ignore facts, rewrite history, and suggest that having conservative views makes you a misguided individual, The Don Smith Show is a place where it's always OK to be a conservative.
---
---
Saturday February 17th, 2018

​

Major General (ret.) Paul Vallely joins me live to talk about the Mueller indictment of the 13 Russian nationals charged with interfering in the 2016 Presidential election. What does it mean for the current administration, and the overall investigation into collusion with the Trump campaign. We'll also take a look at the latest global warming narrative, and how it's holding up to reality. Of course we'll also have our weekly "Vets in the Fight" SITREP, and all the latest conservative news.

Tune in every Saturday at Noon ET, or listen to the archive

here

.
---
Ride the Thunder is the real story of Vietnam. Hear John Kerry answer to the charge that he never actually witnessed the claimed atrocities by US military forces. If you want the real story of the war, watch the movie today!

---

Help our military veterans today by contributing to All American Veterans Services, a non-profit organization that helps veterans start new businesses. AAVS is an all volunteer organization that provides those who sacrificed so much, a chance at the American dream.

---